Looking for fresh ingredients for your kitchen or a fun day out? Here is a list of the best farmer's markets in Budapest right now, where everyone is sure to find the market of their taste.
This market is open every Sunday in the courtyard of the Budapest Élesztőház, a ruin bar in the ninth district with a very special atmosphere. You will find artisanal cheese, smoked and matured ham, as well as fresh bread and pastries alongside seasonal fruits and vegetables.
Here you will find artisanal meat products, seasonal fruits and vegetables, syrups, jams, and other organic produce. The Roman embankment accommodates customers with a taste for high-quality food every Saturday.
The Rácskert – Vegan garden has grown into a small oasis in the heart of the seventh district of Budapest. Notably, you may purchase fresh vegetables, fruits, vegan yummies, craft beer, and ice cream, in a green space full of plants and small trees.
A bejegyzés megtekintése az Instagramon
This market in the 14th district, founded by the mothers of the area, is not a traditional market but a shopping community, where customers may purchase the goods of small producers. What also makes this market unusual, is that additive-free, as well as local products, are given special importance.
A bejegyzés megtekintése az Instagramon
Recently reopened after a two-year renovation process, the farmer's market in the Békásmegyer district of Budapest is a little out of town, but offers the same wide range of organic and fresh foods. It is open every day (apart from Sunday) from 6 am, and customers will find everything from seasonal fruits and vegetables, to meats and pickled vegetables.
A bejegyzés megtekintése az Instagramon
This farmer's market is special because of its venue, as it is organized every Sunday in the last remaining historical house of the Tabán district. The founders' goal is to bring together the best small food producers in the country in the same place, which makes the market a real community activity for the whole family.
The Fény Street market is one of the biggest markets on the Buda side of the city. It is centrally located next to the Mammut shopping mall, therefore easily accessible by public transport. Here you will find a wide range of seasonal goods.
A bejegyzés megtekintése az Instagramon
Many locals and tourists do their shopping in the Great Market Hall on the Pest side of the Liberty Bridge. It is over a century old, with two floors filled with shops offering fresh food, as well as traditional Hungarian spices and paprika.
Lehel piac is centrally located near WestEnd shopping centre and the Western Train Station. The present day market hall was built in 2002 and resembles a large ship, making it impossible to miss. Here again, you will find a wide range of fresh locally produced vegetables and fruits, and fresh meats.
A bejegyzés megtekintése az Instagramon
"My favourite hands down is in Városmajor Park, close to Széll Kálmán tér. A true farmer's market with products from the Szolnok and Kecskemét regions. Great value for money, excellent free range eggs and veggies, plus stuff at least I haven't found anywhere else, like kale (fodros kel). Highly recommended. Bogyó [the dog] also likes it and sometimes helps out behind the counter
" – our reader from Sweden says.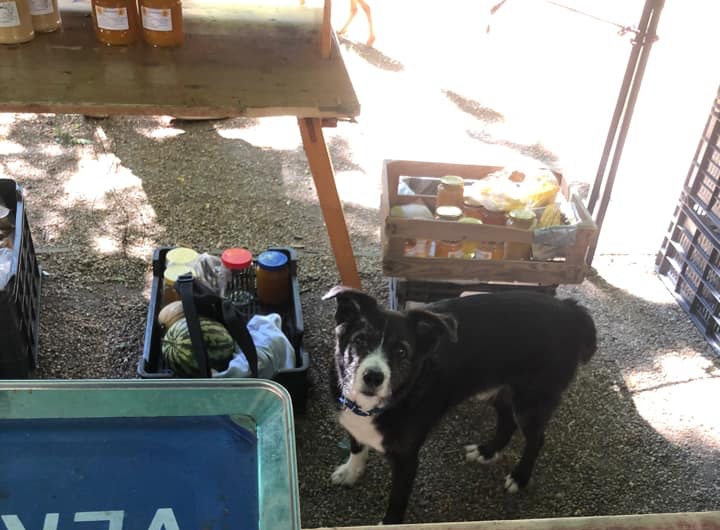 The downtown market in Hold Street boasts similar architecture to the Great Market Hall, but is much quieter and frequented mostly by locals from the surrounding offices. Here you will find seasonal produce, but there are also some food stalls where you may have a small lunch.