The Symptoms are an independent contemporary dance and theater company performing since 2002 under artistic director and choreographer Réka Szabó, a mathematician by trade. The company's pieces are thought-provoking and dramatic while being liberating. Their work is marked by a certain ease, an almost child-like sense of abandon.
Comprised of actors and dancers, the troupe relies on all of its members as creative collaborators in their own right. Each show builds heavily on the distinctive personality and imagination of the performers. The Symptoms refuse to obey generic boundaries, treating text, movement, music, visuals, and technology-intensive special effects as equal components in the whole.
From its inception, the company has stressed the importance of social involvement, regularly featuring in their repertoire street performance, structured improvisation, interactive fairy-tale plays for kids, as well as an Initiation program for high school students.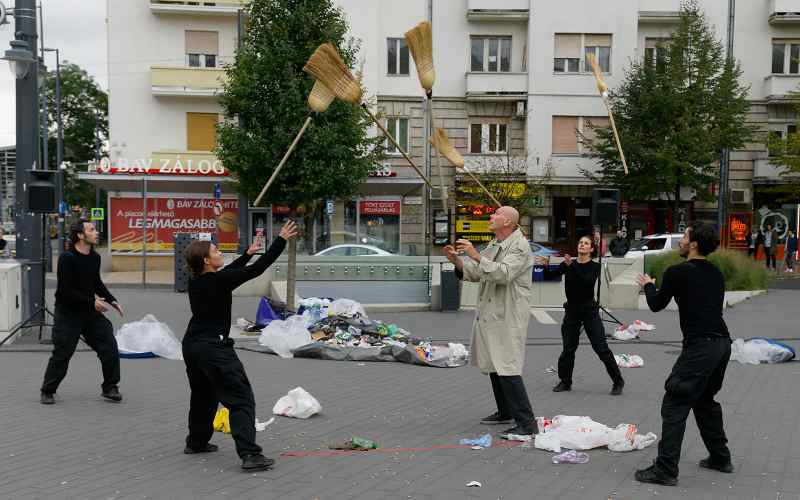 "Dancer-mathematician Réka Szabó and her company create special performances without peer in Hungary's contemporary theater scene, each bringing a different approach to mingling dance, text, drama, and humor. Instead of paying heed to generic purity, she is rather concerned with the problems of language in the broadest sense of the term."

—Szilvia Sisso Artner, journalist and critic
Summer Symptoms
When theatres close for summer vacation, drama has to move outside halls and where else to go, but to festivals? Luckily, plenty of our performances are English-friendly.
To watch our psychedelic dance performance based on Sándor Weöres's famous vision-poem, The Miracles of the Night, come to the Valley of Arts (Művészetek Völgye) and find us in Vigándpetend at Cirque de Tókert,  on the 26th of July. The original text might be in Hungarian, but our interpretation requires no such skills. The Symptoms carefully translated the work to the language of visual arts, movement and music.

We are proud to announce our contribution to the illustrious theater festival of Szeged as well. It's the 28th time that THEALTER, organised by MASZK (Association of Hungarian Alternative and Independent Theatre), opens its gates to all artists and theatergoers. We will be performing our freshest production, Head First, dealing with the theme of giving birth on Saturday, August 5th.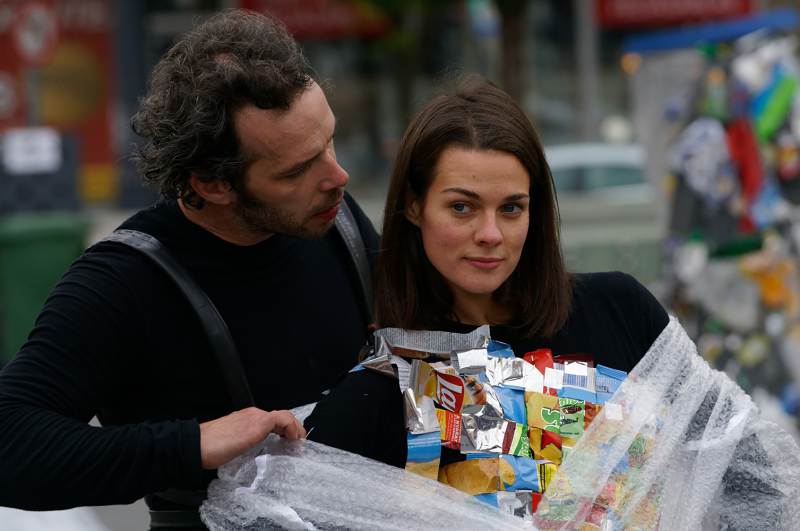 Last, but not least: an outdoor performance to wrap the summer season up. You Trash!, performed at the largest music festival in Hungary, Sziget on August 12th, mocks consumer society and criticizes the crowd that produces its most salient byproduct: trash.