John W. Hayes, author of the best-selling business book: Becoming THE Expert – Enhancing Your Business Reputation through Thought Leadership Marketing, has announced he will be visiting Budapest, Hungary on April 17, 2018 with his touring marketing seminar: Becoming THE Expert: Advanced Blogging and Social Media Strategies.
During this 3 hour course delegates will learn:
· How to craft the perfect blog post
· How to drive traffic to your blog
· How to build community around your blog
· How to integrate your blogging activities with your wider email marketing and social media strategies
· How to create an effective call-to-action (CTA)
· How to attract and work with guest bloggers
· How to monetise your blogging activities and create new streams of revenue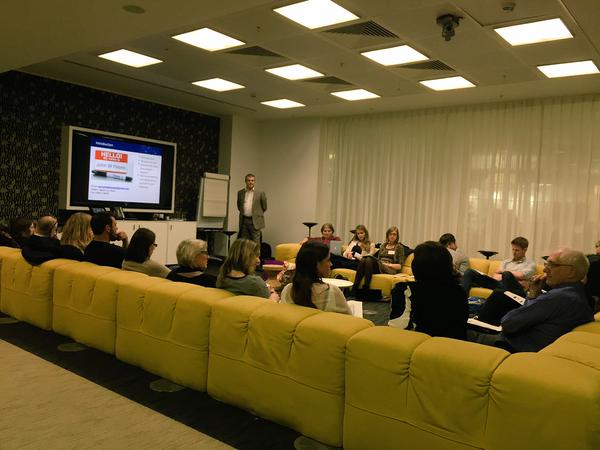 John has been helping small and medium-sized companies develop their business strategies online for almost as long as the Internet has been in the general public's consciousness. Working alongside some of the biggest names in ecommerce and online marketing (including Amazon, eBay and Google), he has dedicated much of his career to demystifying the web and highlighting opportunities for real world businesses to grow.
He is the author of four books, is a regular speaker at events throughout the UK, Europe and the US, is a prolific blogger across numerous sites and is widely recognised as an influential Thought Leader in the SME online marketing arena.
John W. Hayes said: "I'm really excited about taking the Advanced Blogging and Social Media Strategies event to Budapest. In many ways, Budapest is the city that shaped my career. It's the city where I lived at the turn of the millennium and honed many of my content marketing skills as the new media manager of the former Budapest Sun Online English-language newspaper website. It's also a place where I learned how to become an entrepreneur."
Tickets for the event are limited and can be purchased from: https://bloggingandsocialmediabudapest.eventbrite.co.uk
Book before April 1st, 2018 and save 13,000 HUF with our early bird offer. You can find the event on Facebook HERE.