In the same vein we were recently approached by Kelen Camehl, who relocated to Budapest in 2018 with his family.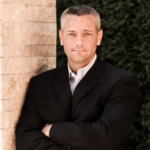 He shared some frankly amazing photos of Budapest that he took during lockdown, while taking his daily sanctioned exercise. We're delighted to be able to share a selection of his images here.
Kelen is a licensed CPA who works for HP, Inc. and relocated to Budapest in 2018 on account of his wife's expat assignment. He enjoys photography in his spare time.