A language teacher and interpreter, a videographer, a researcher, a political analyst, an ex-corporate person, and the list goes on. They hail from all around the world: the USA, Hungary, The United Kingdom, and Germany.
They all have two things in common: they are our readers, and they all took the time and energy to send us their stunning and unique photographs of Hungary when we posted about an opportunity to be featured on our page. A big hats off to the Expat Press Magazine readers!
We asked them to introduce themselves so we can all get to know them better and read their interesting stories of how and why they ended up taking these pictures. We truly treasure these photos – they are full of life and love for our city Budapest – and Hungary – and no matter if they were taken with a phone or a professional camera, they are all incredible. Now we are proud to present these amazing contributors: get to know them and fall for their photos just like we did.
So here they are in alphabetical order.
Do you want to be featured in our next article?  Contact us!

Jacqueline Das
Jackie was born in the UK but moved to the US in 1999 with her husband and kids, where she lived for 19 years. Feeling jaded after 32 years in the corporate world, she realized that with her kids all grown up and no 'other half' to 'report to', she could do something she had always wanted to – live in a City of Culture for a year.
She chose Budapest because of its wonderful cultural opportunities, affordability and the ease of travel to other places in Hungary and the rest of Europe. Jackie works as a freelance consultant and she is also writing a historical novel which is partly based in Budapest. Jackie likes nothing better than to be out and about exploring the beauty of the city and taking photos!!
Edvin Garibovic
"I moved to Budapest in 2017 with my wife with the help of a Hungarian production company interested in making a documentary project with us. I am a videographer/marketer and my wife is an underwear model and YouTuber. We have an online business revolving around live webcam modelling, and we came here to pursue that further with the intention of teaching others about the business.
We instantly fell in love with this city and all the sights. In one year we have lived in three different areas going from Király utca, to Kálvin/Egyetem tér and finally here in the Basilica neighbourhood. Each area has its own distinct vibe, part of why I love Budapest so much. Every little pocket of the inner city feels like its own, unique destination. And it all blends together so beautifully. We spent most of our lives in Phoenix, Arizona USA, where things are much more spread out and in Budapest there are so many beautiful and epic things all packed into a very small area. It's quite magical.
Breath-taking cityscapes
Walking across the bridges and seeing breath-taking cityscapes on either side never gets old (my favourite one to walk on is the Liberty Bridge). At our last flat in the city centre we were lucky to have a rooftop terrace with 360o views of the area. Taking in those views every day gave me a feeling like I never want to leave this city. I truly fell in love like nothing I have experienced before. I am Croatian, and before Budapest we lived in Zagreb and Split.
The coastline in Croatia is a natural beauty but when it comes to cities, Budapest cannot be beat. I also like Barcelona and Berlin but there is something about this city that really captured my emotions and that is why I am constantly compelled to take out my phone and snap pictures of all the beautiful sites around the city. I enjoy taking pictures of the architecture, the river and bridges and many times my wife is in the frame. I love her like I love this city, so it seems natural to bring the two together. We have three dogs and they are good at following us around without leashes.
Dog friendly city
Everywhere we have lived has been extremely dog friendly (Király utca was tough but at least most restaurants were pet friendly, which is very different from how things are in Croatia). It feels like paradise walking around Szabadság tér with the dogs in spring or summer. I also really enjoyed Károlyi Kert in the summertime, even though dogs are not allowed.
It is very serene and there is a restaurant there, Csendes, with the best lemonades and veggie burgers. Simply amazing.
Speaking of restaurants, this is another reason I love this city. We mostly eat a plant diet (but we do indulge in fish occasionally) and there are so many good vegan places to eat here. Napfényes, veganlove, vegacity just to name a few. There is also Spoon and Baraka for when we want to get our fill of salmon in a fancy environment.
One of my hobbies is skateboarding and the skatepark near my apartment now is Erszébet tér. I can skate while my wife plays with the dogs, there's a beautiful fountain and the Budapest Eye. I can grab a beer and relax by the water pond above Akvárium. All this in one location. Unbeatable.
I also like lifting weights and I attend the gym inside the Marriot by the river. The views from the gym are simply amazing. I remember one day I was working out and there were planes flying over the river it was so cool. It was some sort of air show and they had a plane that was all chrome so it shone in the sky.
Incredible people
Besides the city itself I have also met some of the most incredible people here in Budapest. I met a Canadian/Israeli entrepreneur with the coolest apartment I've ever seen in Vörösmarty ter. I have made friends with neuroscientists, actors, businessmen, surgeons and real estate investors (lots of those).
This city seems to draw in the most diverse crowd of people. I've met several guys who are extremely successful and could live anywhere in the world, but they chose Budapest as their home. After living here for a year, it's easy to see why. My life and future are forever intertwined with this great city, and I'm very happy about that."
Attila Kajtár
Attila is not a man of words – he prefers to tell stories with the stunning pictures he takes.
"I'm no professional photographer, I just enjoy taking photos of beautiful places."- he says.
Robin Lee Czifrik
Robin Lee Czifrik is exhilarated by the boundless beauty of Budapest – from the dazzling Danube and charming Margaret Island to the infinite architectural treasures and sculptures that dot the city's landscape. Here she reclaimed her love of photography after the first of two lengthy solo trips last year.
Staying in various areas of Buda and Pest and along the Danube provided no shortage of spectacular structures and stunning panorama within eyeshot. She immersed herself in the neighbourhoods' unique and varying vibes, getting to know the people and making new friends.
The trip proved life-changing, transforming her so much she changed gears, vowing to spend more time in Budapest, where she felt happy and alive. She looks forward to her visit this spring. Her goal is to fuse her love of travel, photography, and writing with her love of people and culture in a way that builds bridges through the writing of travel tales. She feels that her Journalism and Public Relations education, life and work experiences, kind spirit, and dedication will help her to accomplish her goals and create future opportunities.
Robin is a dual Hungarian-American citizen living in the US. She spends most of her time outdoors, creating healthy vegan meals, or conducting medical, nutrition and wellness research for current and future projects. You can find her at robinczifrik1(at)gmail.com or on Facebook.
Charles Netzler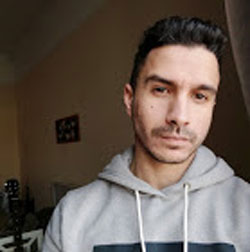 "I have been practicing photography for 8 years, 5 years of which I did photography as a profession. I am from the islands of Samoa where I first started getting into landscape photography which progressed me into wedding photography. I am now studying fashion photography here in Budapest.
You can find my most recent work on www.instagram.com/charlesnetzler. I am currently working on a fun summer project called Free Photos Budapest where I situate myself in a touristic area and take photos of people for free in exchange I will ask them a question like "What makes you happy?" then compile video that I can always back at."
Zsolt Pászkán
Zsolt Pászkán has been a foreign policy analyst since 1992. In 1998 he founded and is still the director of EuroCom – Romania Press Monitor. As an external expert for the Foreign Affairs and Foreign Trade Institute his research fields include Romanian domestic and foreign policy, the country's activity within federal systems, and its regional policy; the domestic and foreign policy of the Republic of Moldova; intra-Romania relations.
In his free time he loves to take photos, capturing special sights with his camera not just in Budapest but throughout Hungary.
Zoltán Pelle
"Nothing lasts forever, perhaps if we record it, it might last longer." "I'm 29 years old and I live in Budapest; I used to live in Zebegény, where I took most of my photos, I love the village and often return to visit.
My photography career began last year, when I decided to give it a try. I mostly focus on adverts, nature, portraits and real estate. If you would like to see for yourself, please visit my website or Facebook page."
Katalin Pirisi
Katalin Pirisi has lived in Budapest for almost 18 years; for her, the city is interesting for its day-to-day quirks – alongside its many educational, cultural and gastronomy opportunities, and beautiful buildings – and she just can't get enough.
When walking through the city she loves to take photos with her phone, but has never actually learnt photography. She used to do parachute jumping, and loves attending concerts and quizzes.
Edit Rózsa
"I'm not a photographer myself, I just view and look at the world, nature and the hustling, bustling material world with open eyes, heart and soul. I get excited by the moment, by the opportunity to extend and immortalise it forever. The perceived world is also the visual and emotional experience of feelings, and I try to share this in pictures.
Sharing sights that bring me joy and my experience of wonders evoke a special feeling. It makes me happy if I can share this with others. This is what motivates me to record my visual experiences and world. And it makes me particularly happy if I can touch people as a result.
I'm trying to capture the harmony and natural peace in my photos that I hope to find in myself. It can be projected through a plant, a cloud or even a warm marble building, anything that I see in the world around me. This inspires and guides me as a sociologist, a mediator, a regional and community developer, and as a citizen.
The "Tégy jót klub" (Do Something Good club) on Facebook is another part of my world where I can express myself with words, rather than photos. The motto of this page is the following:
"Do all the good you can,
by all the means you can,
in all the ways you can,
in all the places you can,
at all the times you can,
to all the people you can,
as long as ever you can."
(John Wesley)
This motto expresses the set of values that hopefully connects me with all the readers of this magazine."
Kathrin Schulze Schweifing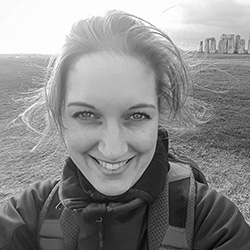 Kathrin was born and raised in Germany, lived in London for 11 years, and moved to Budapest with her family just over a year ago. She trained as a molecular biologist, but is currently a stay-at-home parent.
Kathrin likes challenges such as learning Hungarian, reading any good book she can get her hands on, and when she can find the time, going out and exploring Budapest through the lens of her camera.
Zsófi Szijártó
Zsófi Szijártó is a Russian teacher and interpreter by profession, but deep down in her soul she is a genuine globetrotter, always striving to learn about new places and cultures, try out special, local tastes, and capture them. So far she has managed to visit 19 countries, but not just as a tourist; she has studied, worked, or been a volunteer in many of them too. Travelling completely changed her look on life: she is not motivated by acquiring and owing material things, but by collecting experiences.
She doesn't want to become rich with money, but with wonderful memories, which she can experience with wonderful people in wonderful places. That is her personal mission, and she would like to encourage others to do likewise. It was in this spirit that she created the travel and gastro blog entitled "Travel, eat, experience with Sofi", where she shares her own photos, videos, adventures and experiences.
+BONUS: Our enthusiastic editor 🙂
Zsanett Pető
Literature and film enthusiast who also loves to travel and immerse herself into new cultures – and write about her experiences along the way. Professed Instagram addict working as a marketing assistant at Expat Press Hungary Magazine. She has been living in Budapest for seven years and still falls in love with the city every single day.