Back in the days when people used to read newspapers, I wrote a column for The Budapest Sun's business pages called Net@work. As the new media manager for, what was at the time Hungary's leading English-language publication (now sadly folded), I used the opportunity to applaud/decry (depending on my mood) the country's fledgling online economy.
If you can cast your mind back to the turn of the century, you'll know these were different times. Internet penetration in Hungary was staggeringly low, unmetered access was unheard of and the smartest thing a mobile device did was play a game called Snake.
A real opportunity for online businesses
Despite these challenges, I could see a real opportunity for online businesses to succeed in Hungary and I would often use the column to rant about the mistakes local firms (Matáv and Malév were particular favourites of mine) were making in their digital strategies.
While, at the time, the limited number of Hungarians who had access to the Internet would make it very difficult for companies to successfully build local platforms, I believed that the global nature of the web meant that opportunities didn't have to come from inside the region.
Unfortunately, my evangelical cries went largely unheard.
Despite the challenges, there were a number of factors I could see gave Hungary a huge advantage in the world of online business back then. These were:
A highly educated and entrepreneurial workforce.
A low cost base (office space, wages, etc.).
A good quality of life.
A central location (perfect for servicing the needs of Western Europe and The Middle East)
Looming EU membership (with all its benefits of free movement of labour, goods and services).
At the time, I just couldn't understand why more companies weren't looking towards Budapest and Hungary to build their online businesses.
All Change
It's been around 14-years since I left Budapest – so you can bet when I recently visited to the city with my Advanced Blogging and Social Media Strategies training seminar that I was keen to see if any progress had been made. I wasn't disappointed. In fact, I'm pleased to say, if I was writing my column today – most of what I would say would be positive. Really positive.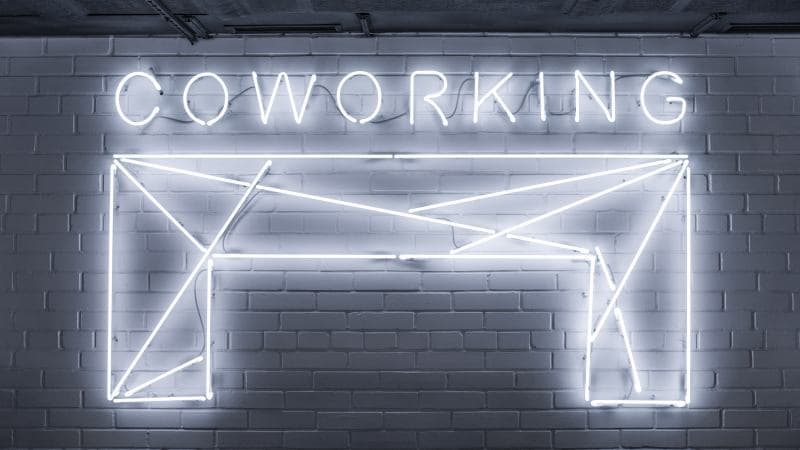 The digital economy has matured beyond recognition from my time in the country. This has undoubtedly helped a number of local start-ups build significant success stories in their own backyard as well as further afield.
Hungary, I'm delighted to report, is now home to many international-facing tech organizations with companies like Prezi and LogMeIn making considerable waves around the world.
I was also impressed to see a number of shared-space and co-working office locations around the city. These easy-in, easy-out solutions are a vital component of the digital start-up community and enable entrepreneurs to network with each other and develop new projects without the burden of expensive and inflexible traditional office space. These spaces also provide a welcome home to the growing army of digital nomads who need temporary homes for the businesses as they work their way around the world from the comfort of their laptops.
Hungary's new breed of tech start-ups and the community of digital nomads are of course attracted to Budapest by many all of the benefits I was writing about nearly a decade-and-a-half ago in the pages of The Budapest Sun. It's great to see my vision for the future wasn't so skewed after all. Perhaps I was just being a little impatient – a challenge when the business you work in runs at the speed of the Internet.
Are you a digital nomad who has enjoyed the benefits of working in Budapest? Or perhaps you work for a tech company which calls the city its home. Let us know why Budapest is the perfect home for your digital business in the comments section at the bottom of this page.
Advanced Blogging and Social Media Strategies
The Advanced Blogging and Social Media Strategies training seminar is now available as a four-week, intensive online course. The next seminar starts on June 12th, 2018. For more details or to book your space please visit this website.
About the Author
John has been helping small and medium-sized companies develop their business strategies online for almost as long as the Internet has been in the general public's consciousness. Working alongside some of the biggest names in e-commerce and online marketing (including Amazon, eBay and Google), he has dedicated much of his career to demystifying the web and highlighting opportunities for real world businesses to grow.
He is the author of four books, is a regular speaker at events throughout the UK, Europe and the US, is a prolific blogger across numerous sites and is widely recognized as an influential Thought Leader in the SME online marketing arena.