It is no great secret that the guests of Vígvarjú Restaurant have long yearned for the recipe of the special cottage cheese dumplings prepared by their chef. As soon as we tried the dumplings, it became clear why.
The essence of this Hungarian dessert is the cottage cheese, which was awarded Hungaricum status in summer 2019. Just like all other Hungaricums, this fine ingredient is characterised by exquisiteness and good quality. It is unique in itself, and you can only get to know it by trying it.
We were fortunate because we not only could taste it, we were also given a peek behind the curtains, and we got you the recipe of the special cottage cheese dumpling. But enough talking, it's time to explore the secrets of this fabulous dessert!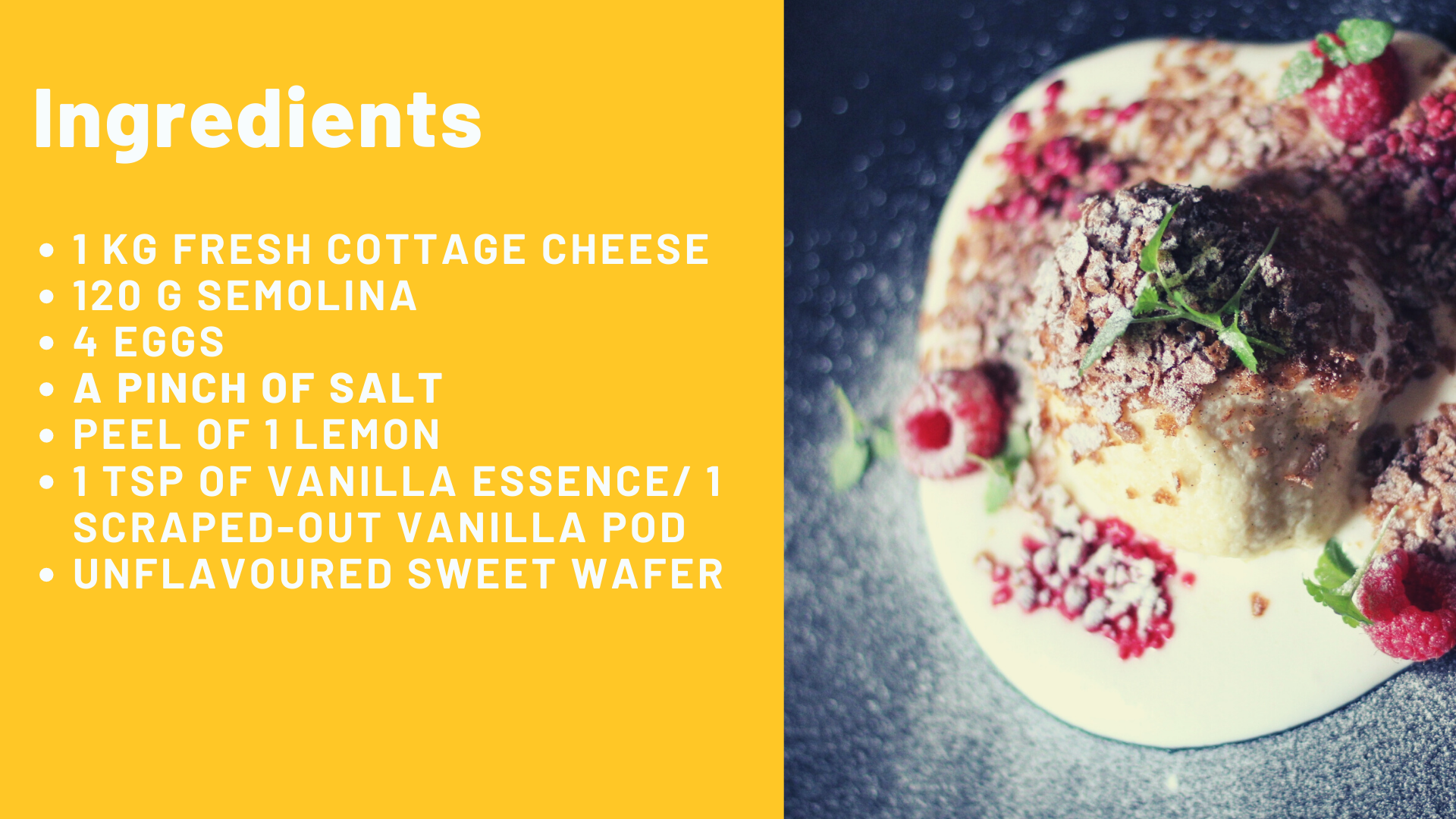 Preparation:
Break the cottage cheese down with a fork, mix in the semolina, the eggs, some salt and the freshly grated lemon peel, and add the vanilla.
When the mixture has an even consistency, cover it and let it rest for at least 3-4 hours in the fridge.
Boil water in a large pan and add a little salt. Wet your hands and form dumplings from the chilled mixture, then put them into the gently bubbling water one at a time. Cook the dumplings until they rise to the surface, but it is important not to boil the water as the dumplings may fall apart.
Break the wafer into crumbs then fry in a hot saucepan until fragrant.
Roll the cooked dumplings in the wafer crumbs, sprinkle with icing sugar, and serve with sour cream.