The OTP Gourmet Festival held for the 9th time at the Millenáris not only gives you a full picture of Hungarian gastronomy, it has also become the most significant such event in the region, and this year it boasts celebrated personalities from neighbouring countries as well as from Russia and Korea.
At this year's festival the guiding themes will be paprika, bread heel, and beer. 
The OTP Gourmet Festival will occupy the Millenáris between 16 and 19 May, where exclusive ingredients will showcase diverse sources of creativity on the plates of over 50 exhibiting restaurants: paprika will appear as a spice as well as a vegetable, in traditional Hungarian dishes and in novel creations testifying to incredible imagination. Similarly, bread heel will take on various shapes and forms, from bread ice cream to crumbs only vaguely resembling bread, while others will integrate beer into their creations. Again, the organisers have left it up to the chefs' imagination as to how they interpret the common themes.
This game, however, will only be part of what is on offer at the Festival, there will also be bakers, confectioners and the best of street foodists highlighting what makes them truly unique. Naturally, the more than 200 dishes will include plenty for those on special diets and with food sensitivities.
"In the last decade, but especially in recent years, food and cooking have become central themes for many people: almost everybody has an opinion, a belief, or their own conviction. In this respect, the Gourmet Festival can be viewed as a pilgrimage site, where virtually everybody can find their food or drink, can learn and have fun at the same time, and what is more, they can attend special lunches and dinners never seen in Hungary before" – says Richárd Nemes, the main organiser of the event.
"I believe the Gourmet Festival carries the same significance among the growing number of gastronomy events in Hungary as the Sziget Festival does among musical festivals. To my personal joy, the Gourmet Festival is not just part of but a driver behind the quality change witnessed in Hungarian restaurant culture in recent years" – said Károly Gerendai, founder of the festival.
International dinners and presentations 
Gourmet not only puts the best of Hungarian gastronomy on display for us, but in recent years it has become the most influential gastronomy event of the region too. This year, guest chefs will be arriving not only from Central Europe but also from Moscow and Seoul.
Konstantin Filippou, manager of his own double Michelin-star restaurant and considered the most exciting Austrian chef today, will be holding an exclusive dinner that can be booked separately, with a mixture of Styrian and Greek cuisine ingredients on the plates.
The Russian twin brothers in charge of the kitchen at Twins Garden in Moscow will also be there using ingredients such as whelk and Kamchatka crab, among many others.
The Michelin-star chef Lee Jong Kuk from Seoul will host an authentic Korean lunch with his trademark 10-year-old oyster and soy sauces.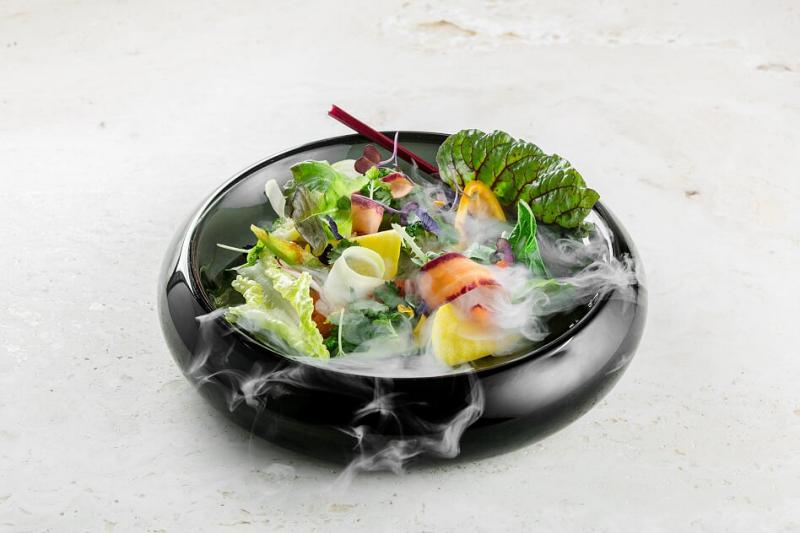 See Also
Italian sparkling wine, beer and wine 
The line of international star guests does not end there: the Ferrari Cellar from Trento will debut at the OTP Gourmet Festival with its most prestigious, non-champagne, classical sparkling wine. Visitors can learn about the best ones with the help of the Italian champagne house expert in a master class, while Tamás Széll and Szabina Szulló, a chef duo who were awarded a Michelin star again this year, for their own restaurant, will cook another exclusive lunch paired with the drinks.
The third exclusive theme of the festival is beer, which will not only be represented by a comprehensive assortment of Hungarian craft beers, but also by classical Czech and Belgian beers, naturally accompanied by the now traditional range of Hungarian winemakers, champagne houses and premium pálinka distilleries.
Star chefs at the cauldron 
One of the novelties this year is connected to paprika, a featured theme of the festival at the new Paprika Pop Up venue, where you can follow three well-known chefs closely as they prepare cauldron dishes during the three days. On Friday, Gábor Tinusz, master chef of Rév Csárda in Érsekcsanád, will make a traditional simmering Danube fish soup, on Saturday, Lajos Bíró will present his pork knuckle stew in a visually simpler but fully nourishing format, while on Sunday, Ádám Mészáros, chef at Onyx, the first two Michelin star Hungarian restaurant, will prepare marrow knuckle tripe stew.
Special programmes for children and tastings for adults
The organisers haven't forgotten the young visitors too: playhouses and free programmes await youngsters from the age of 0 to 14 at three locations, while they can learn about breads of different nations and take a peek into the job of confectioners. On top of this, attendance is free for under 14s. Adults can not only take the festival's wine tasting glass – manufactured by Spiegelau in Austria – home with them, but also a wealth of experience from the wine, beer and whisky tastings too, all included in the entrance fee.
Day tickets and passes are available at the discounted early-bird rates of HUF 3,900 and HUF 7,900 until 30 April. For the detailed programme, menus and to purchase tickets, go to the www.gourmetfesztival.hu website.