I am more than slightly addicted to skincare and beauty products.  I love discovering the latest in skin care beauty tips. I love drugstore, natural and luxury beauty. Getting a bargain is great, but I'm also know to splurge (my husband can confirm).
I put myself through university working at a high-end department store makeup counter. I believe that is where my obsession began. All of my training took place at the beauty brand headquarters in Toronto, Canada. It was there I first learned about various ingredients, how they work with our skin, what happens to our skin as we age and to always wear sunblock.
And while I was excited to be moving to Budapest, would I still to be able to find my favourite skincare and make-up items?  Would they even be available in Eastern Central Europe? I knew I would be able to get most from London, Paris or Vienna – but who wants to pay the crazy shipping fees and currency exchange?
Much to my relief, I found many of my favourite brands are easily available here in Budapest.  You can find them at their individual shops right on Váci utca or in practically all of the big shopping malls. And while I did stock up and bring many of my favourite products to Budapest with me, I am excited to discover what Hungarians themselves have to offer.
My Top Hungarian Skin Care Beauty Tip: Thermal Waters
More than 70 million liters of mineral-rich and healing waters flow through Budapest baths each day.  Soaking in these waters is a long-time Hungarian tradition and draw thousands of tourists to the city each year to do the same. Hungarian women are known for their natural beauty and most Hungarian skincare lines feature these healing waters. You will find that many Hungarian skincare lines are pure, natural and often completely organic and cruelty-free.
My 3 Favourite Hungarian Skin Care Brands
Omorovicza's Thermal Cleansing Balm is probably the best make-up removing cleanser I have ever used.  It literally melts everything off your face and leaves your face feeling soft and balanced. Ilcsi has a Pro-aging Vitalizing Mask that my dehydrated winter skin has loved. And the Hungarian Spring Eye Balm from Adrienne Feller has helped to heal my occasionally irritated eyes.*
Admittedly, the luxury price tag from some of these brands can be out of reach.  To be honest, its out of reach for me most of the time – but as mentioned, I do like the occasional splurge.  So while I would love to use the entire Omorovicza product line, I just use the balm. Even then, I'm sure some would argue its silly to spend so much on something you literally wash down the drain but I just love the way it makes my skin feel. As Fifth Harmony sang, "Baby, I'm worth it".
*I personally use products from all of these brands. I did not receive any financial compensation from any beauty brand for this post. Unfortunately, no product was gifted – all purchases were made by myself. 
Bijo Trade Store
On a quest for more budget friendly skin care beauty tips , I ventured out to Bijo Trade Store. I hopped on the 105 bus from Deak Ferenc Ter and 20 minutes later, I arrived at this huge "natural" store in District XIII.
At Bijo, you will find shelf after shelf of natural skincare and beauty products – including haircare, vitamins and supplements.  In the basement level, you'll find all natural groceries. A must shop for any vegetarian or vegan looking for affordable selections.
One of the things I liked best about shopping here was the prevalence of English on the product labels.  I often find myself frustrated at DM or Rossman when (understandbly), I can't dechipher the Hungarian ingredient labels. But at Bijo, nearly all of the products I looked at had English descriptions.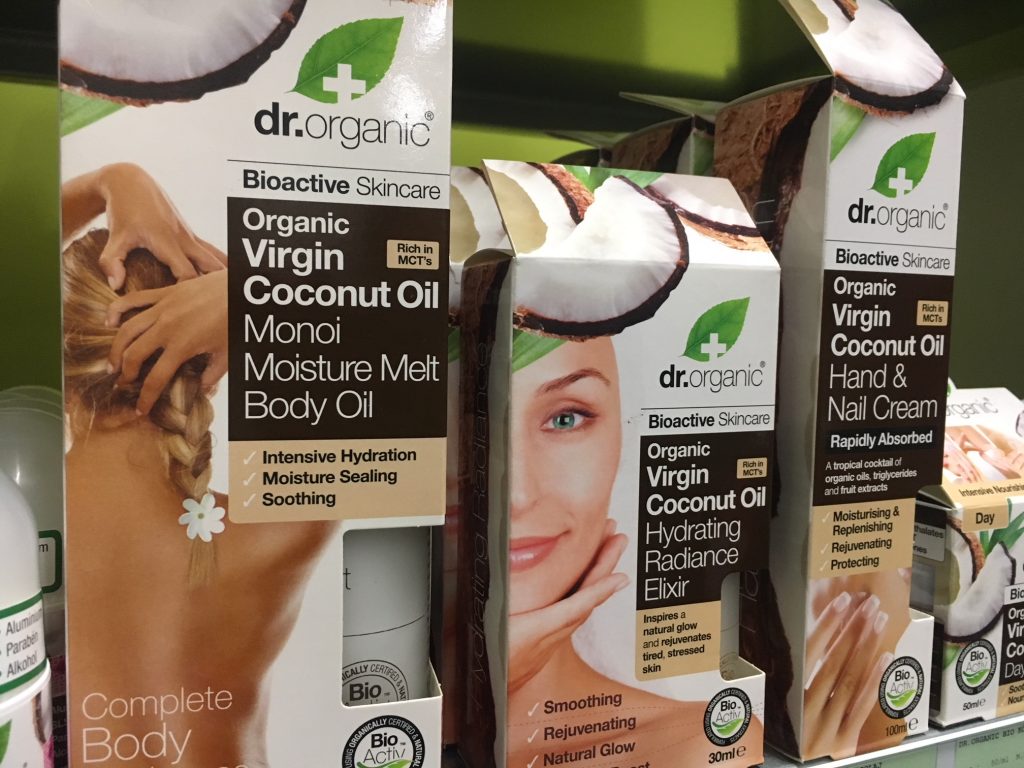 Helia-D
Admittedly, not all the products found here are made in Hungary.  Many come from Germany or the UK, but I was excited to find a Hungarian skincare brand I wanted to try. "Helia-D" .
Helia-D started production of their products in the 1980's. It was made famous in the US after Zsazsa Gábor attributed her beauty to the brand.
She claimed the natural oils in their moisturizer is what keep her looking so young for so long. At that time, the creams were made under the brand name Helia-Debrecen. The turbulent economic times of the following years saw the brand disappear from shelves, but its been available again internationally since the mid-2000s.
I purchased two Helia-D products to test. One is from their Botanic Concept line, "Moisturizing Day Cream with Tokaji Wine Extract".  Truth be told, I picked this one because it had wine in it.  I mean, who doesn't want a little extra wine in their life? The cream contains Tokaj aszú, grape seed oil, shea butter, provitamin B5 and vitamin E. Price: 2,800 HUF
The second product I bought is their "Aquaboom Supermoisturzing Gel". This has a very similar consistency to Clinque's Moisture Surge, which I enjoying using in my spring skincare routine or when I'm feeling extra dehydrated.  This consists of maize germ oil, grape seed oil,Vitamin E and B5 provitamins. Price: 1318 HUF
English descriptions are on all Helia-D packaging. There are also clearly marked best before dates on the bottoms of the packages. These products are an absolute steal. Products with similar ingredients from better known brands are at least 4x the price. I would definitely recommend you try them and see if they work for you.
My expat life is just beginning here in Budapest.  I hope to share some more interesting discoveries with you soon!