The defining event of the Hungarian world of coffees and bars, the CoffeeBar Bazaar (KávéBár Bazár) will be organized for the ninth time at the AKVÁRIUM KLUB on Erzsébet tér in Budapest on 3 and 4 March. With an entrance ticket visitors can taste the products of 30 exhibitors (coffees, teas, wines, spirits and other drink specialties).
Hungarian micro-coffee roasters and well-known brands will all be present among the coffee professionals, and you can taste products from the best growing regions of the world. You can buy these products too at the stands of course. The air above the most bustling square in central Budapest will be filled with the aroma of coffee, since the entire event center with its 4 halls will provide the venue for the programs and tastings.
Three national championships
During the two-day event, three national championships will also take place: baristas will challenge each other at the Hungarian Barista Championship, and the winner will represent Hungary at the world finals in Amsterdam. Amateur coffee geeks can compete in the Hungarian Amateur Barista Championship on Saturday, while on Sunday the public finals of the Hungarian Sommelier Championship will take place in the Gerbeaud House, the co-venue of the event.
Professional presentations and workshops
Besides the competitions, professional presentations and workshops will be on offer for visitors on both days: guided tastings of drinks from bubbles through spirits to old teas, Hungarian and foreign speciality cupping, i.e. coffee tastings, round-table discussions, a personal account of a tour on a Hungarian farm in Costa Rica, round-table discussion on domestic and international trends, business forums, a bar conference and numerous products for tasting at the stands of course.
Tickets
Tickets have been available for advance purchase since 1 February. The entrance fee (in advance: HUF 3,000/day, HUF 5,500/two days; at the venue: HUF 3,500/day) includes the tasting of unlimited samples of coffees, wines, spirits and other drink specialities, as well as participation in the coffee competitions and other programmes. Tickets for the Hungarian Sommelier Championship may be purchased separately, which includes wine and champagne tasting at the Gerbeaud House. For further information please visit: www.kavebar.hu
Event page: https://www.facebook.com/events/309299509560340/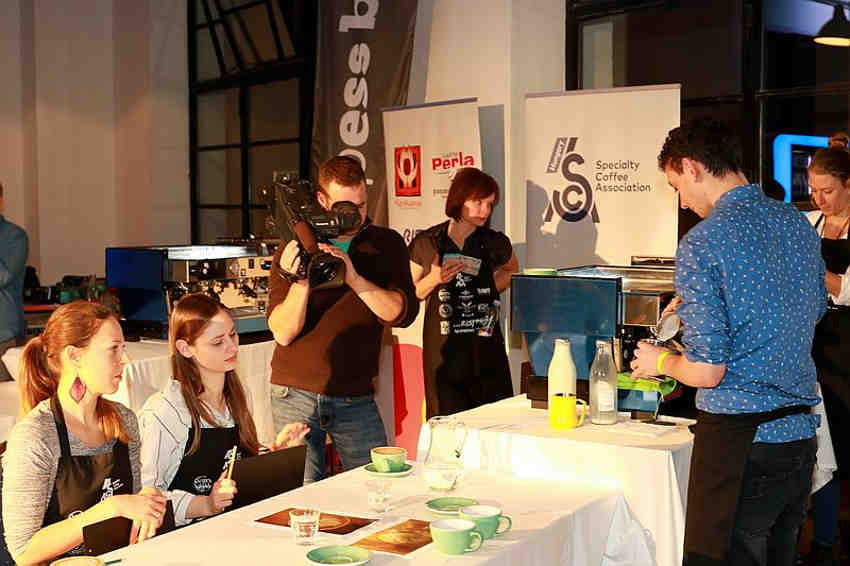 Exhibitors (list is not final)
COFFEE
Black Sheep Coffee&Micro Roastery, Blue Bird Café, Bruberi Coffee&Bakery, By Beans Coffee, Caffé Vergnano, Carraro Caffé, Casino Mocca, Coffee 42, Goosebumps.Coffee-Modbar, Kávétársaság, My Little Brew Bar, La Marzocco, Lucky Cap Micro Roastery, Caffé Perté
WINE/SPIRIT
Agárd Pálinka Distillery, Barside, Bükkaljai Hegyközség, Koch Winery, MONIN, Petrény Winery, Törley Sparkling Wine Cellar, Vedrenne Hungary, WhiskyNet
GASTRO/EQUIPMENT
ALPRO, …But first Coffee, Chococard, Csokizóna, Dilmah Tea, Gerbeaud, Kürtős Legenda
WATER
BWT Hungária