Can you imagine a more romantic rendezvous than pedalling down the illuminated Andrássy Avenue by night? Is there anything more relaxing and envigourating than a big trip along the bank of the Danube on a fine spring weekend? Enjoy our guide for Budapest cyclists.
I've attempted the near impossible here and tried to collect both the written and unwritten rules of cycling in Budapest. From the low down on which bridge is best for crossing from Buda to Pest, or from Pest to Buda, where the good cycle paths are, and what equipment you need on your bike in order to comply with the traffic rules. It's all here.
Rules based on the Highway Code
Before you sit on the saddle, make sure your bike is equipped with the following:
1.White front lamp
2.Red rear light
3.Red rear safety reflector
4.Separate front and rear brakes
5.Bell
6.Amber spoke reflector on at least the front wheel
7.Reflective clothing (on the open road at night or in poor visibility)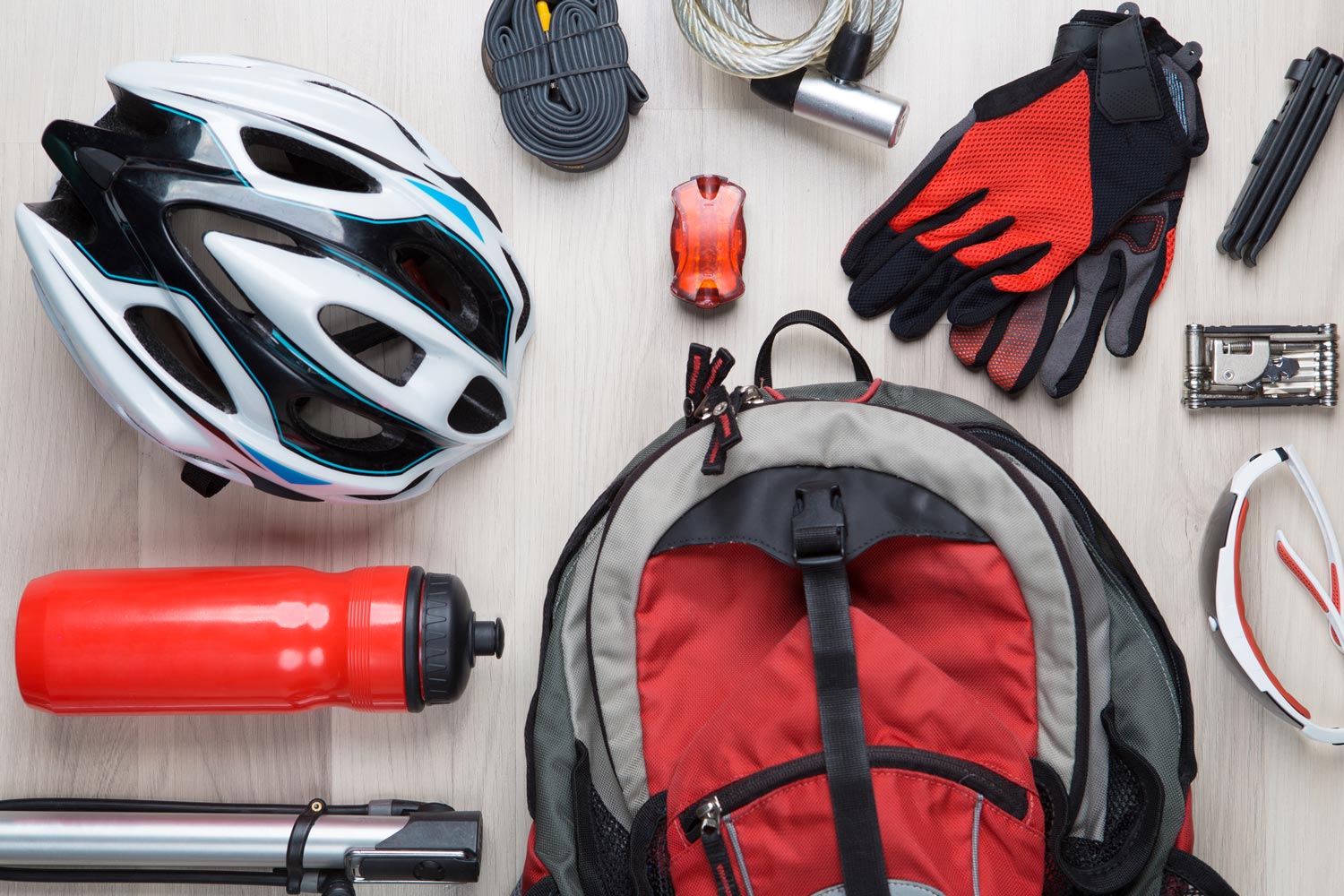 Recommended equipment
Amber reflectors on pedals and spokes
Width reflector
Rear-view mirror
Mudguard
Helmet
It may sound strange but according to the Highway Code, wearing a helmet is not mandatory until you ride at 40 km/h. Clearly though, a helmet can be life saving in an accident, so in a busy city like Budapest we recommend always wearing one.
In Budapest, you will find variations on a theme of designated cycling ways. Of course, the most convenient is the two-way designated cycle road. In addition, there are numerous places to ride along on a lane separated from the road, but it is not uncommon on wider sidewalks (such as on the quaysides) to be divided into pedestrian and bicycle lanes.
Besides these bike lanes, many one-way streets are open to two-way traffic for cyclists only, but in these streets you should be extremely careful, as there are car drivers who ignore the painted signs and in many cases the street is not wide enough for a vehicle travelling one way and a cyclist travelling the other.

Informal tricks and tips
To cross from Pest to Buda or the other way around, it is important to choose your bridge wisely. The bridges with the best infrastructure are Margit Bridge and Rákóczi Bridge, where we can cross the Danube on separated bike ways on the sidewalk. Árpád, and Petőfi bridges are relatively comfortable to cross but on Erzsébet and Szabadság bridges some cyclists use the sidewalk, carefully avoiding the pedestrians there.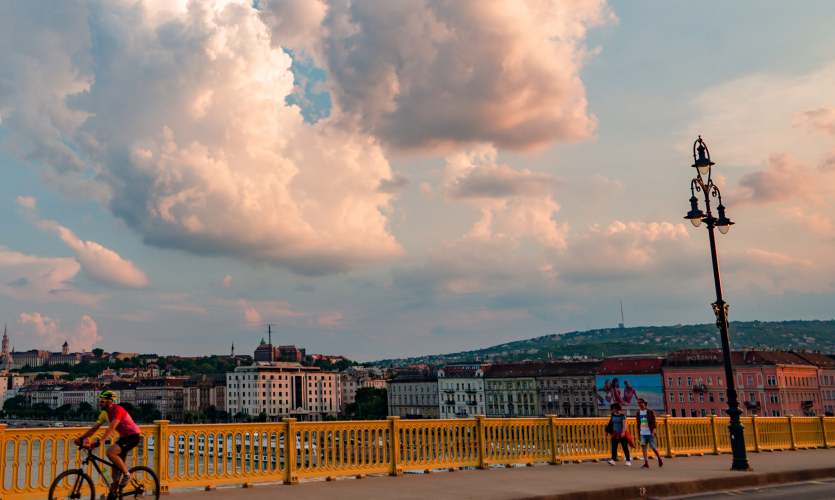 The least recommended for crossing is the Chain Bridge, where you either share a narrow lane with other vehicles or a sidewalk filled with tourists. Do please keep in mind that on a pedestrian sidewalk, you must give way to people on foot.
And to conclude, some tips for big city riding:
You should wheel your bike on the Zebras, but just a very few cyclists actually do it. Whilst we can't advocate riding on a zebra crossing, if you do, try to use the two sides of the Zebra, where there are less pedestrians
Always lock your bike when you leave it unattended
be careful with taxi drivers, as the designated bicycle space runs sometimes in the bus and taxi lane and taxi drivers often ignore speed limits
Budapest is full of right-handed streets, always look carefully at intersections where there are no traffic lamps
It is unwise to ride drunk, though there is not zero tolerance
Biking on the sidewalk is generally prohibited, but in case the roadway is unsuitable for cycling the sidewalk can be used by cyclists as well. In this case, be very cautious and polite with pedestrians
cycling in winter is only recommended for very dedicated and well-prepared cyclists, as it is not uncommon that black ice patches cause accidents. The frequently icy wind can also wreak havoc with your joints
Last, but not least
a few suggested bike lanes: alongside Andrássy Avenue in both directions, City Park, The Inner Ring Road, all the way from Rákóczi Bridge to Árpád Bridge on the Buda side on the Duna shore, Duna shore Pest side, Margit Bridge.
The cycling route planner of Google Maps in not working in Hungary, however an app called Bike Citizens could be helpful for beginners.
Unfortunately, Budapest is not yet heaven on earth for cyclists, but the situation is improving year by year and cyclists are increasingly recognised as active participants in urban transport. So now there is nothing left but to wheel up, let your hair fly and enjoy the freedom!